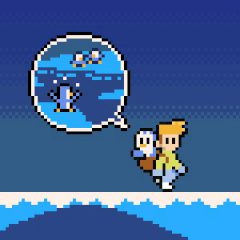 Console Kid Cool Adventure
Console Kid is a brave unit, that wants to have all coins in the world. Help him to get them, completing levels and dodging creatures that guard them. Jump and change your direction.
Get ready to complete the adventure of Console Kid and have fun. Run towards the end of the level and dodge all troubles, such as obstacles, creatures and huge gaps. Collect coins and make sure you make it before the time runs out!