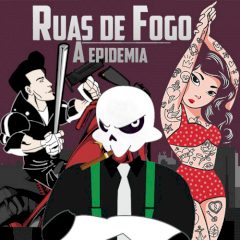 Ruas de Fogo a Epidemia
Something bad has happened in New York and the city lies on ruins. There are a lot of gangs that fight each other for the right to control the city. You don't agree with the order of things, so your adventure starts now!
What would you do, if you lived in the apocalyptic world, where everything lies in destruction? New York is not the same as it was before, and it's been ruled by bloody gangs that use bikes to scare innocent people. You won't obey their rules, so this journey starts with a road ambush. Survive the fight and see where it could lead you.