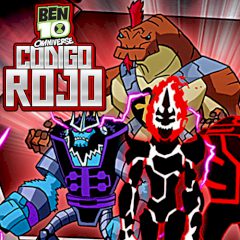 Ben 10 Omniverse Code Red
This time you must help Ben10 and clear his world from these strange and really dangerous creatures. You will have your own army and the main task is to place them correctly in order to defend this area. Do everything to win the game.
The only thing you need is just to choose your monster to defense, you must help Ben 10 finish this mission and pass all levels of this game. It is so easy to play, simply use mouse to play game as you help Ben 10 defend the base by placing different personnel at each strategically place location to keep the base safe. Is everything clear? Then just use all the skills and help Ben 10 to defend his territory. Kill the enemies and earn some money for that. Do you think that it is so easy? Well, then just try it and cope with it!