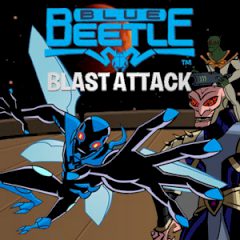 Blue Beetle Blast Attack
The invasion of the aliens is not a joke, and if we won't resist they will occupy the planet! There is a hero that can lead our troops to the victory or deal with the aliens alone. The Blue Beetle will blast off those aliens with ease!
There are many superheroes and while some of them are popular, the others remain in the shadow. However, when the threat is big and seems like nothing could help to solve the problem, they appear to resist the enemy. The Blue Beetle is one of that heroes and his mighty blaster can stop the whole invasion. Use it and avoid the attacks of the aliens!