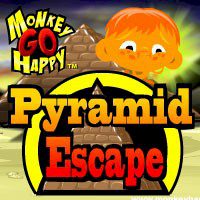 Monkey Go Happy Pyramid Escape
This is nothing, but a monkey rescue mission. You need to get inside the pyramid and collect monkeys and items.
Help a big monkey in saving its small monkey friends, that were last seen around the ancient pyramid. Collect items that might be useful to you and use them to unlock new paths inside the pyramid.