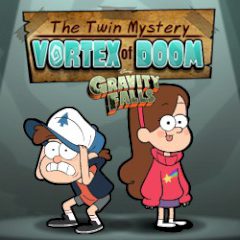 Gravity Falls The Twin Mystery Vortex of Doom
You shouldn't read the book as it was a portal to another world. Now you must escape your doom or you are gone!
Have you ever wanted to find a magic book? Well, these kids have found one, but it left them nothing, but troubles and quests. Complete the journey and reach both portals!