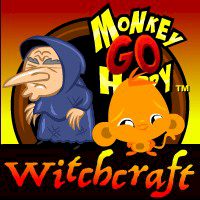 Monkey Go Happy Witchcraft
This witchcraft is kinda powerful. You need to find all the card in the city and solve all the puzzles.
Each level has multiple puzzles within and you must solve them all. Find secret and hidden object and make sure that you solve all puzzles to complete the level.