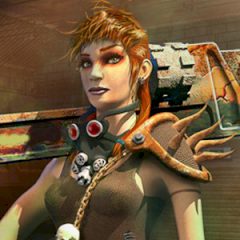 Skill 3D Parking Radioactive Rumble
Throw off all your unimportant work and take part in a cool 3d game. The main goal is to park your truck as better as you can. Make haste and you will be the best!
You like big trucks and accuracy, well, this game is yours! We could attribute this game to one of the most cool and realistic 3D games. And it so easy to play! Just choose a truck that will be the most comfortable for you and learn to park. Sometimes it could be really hard. So use all your skills in parking and take your place that is marked by an arrow. You will definitely love this game. If you have not drive yet, now you have a great chance to do it! As better you will park and as less moves you will use, so more stars you can get! Sink into the world of cars and play this amazing game.