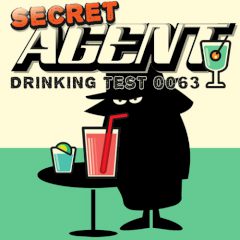 Secret Agent Drinking Test 0063
Would you like to have some drink? Well, it is not so easy. You must give only the right questions and drink your cocktails. Try not to make a mistake or you will be failed. There is no time to explain! Let's just drink it!
Are you good at math? Well, we wanna to check it! In this game you will be in a very strange bar with many different cocktails. But it depends on you whether you will drink it or not. There is a math questions, and you have to answer them correctly. Otherwise the game is over. By the way you have not so much time to think. That is why you have to sum these numbers very quick. So, do not waste your precious time and give only correct answers. It is really important. We wish you good luck! Ready? Let's go!