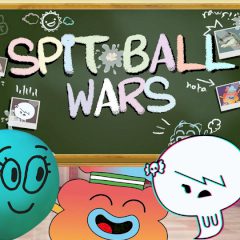 Gumball Spit Ball Wars
Gumball is having fun doing silly things. He is spitting the paper balls with a tube. Try hitting as many students as you can!
Gumball always finds a solution to things that bother him. Well, in order to have fun during the school break he has made some paper ball which he will use to spit. Can you help him to disturb as many students as he can?