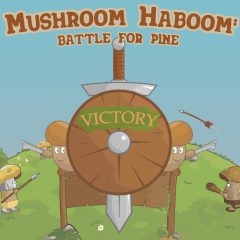 Mushroom Haboom: Battle for Pine
Your mushroom kingdom is in danger and has been assaulted by the enemy army. Your neighbors are not that kind as you thought they would, so you should stop their invasion.
In a fabulous world full of mushrooms there is a place called Haboom. It's a beautiful place with green lawns and happy mushrooms, where you are considered as a king. However, good times are gone and your neighbor wants to occupy this beautiful piece of land and add it to his own possession. Do something now or he will destroy everything you loved!