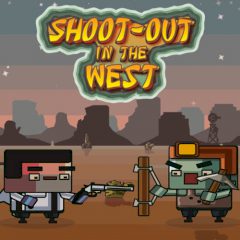 Shoot-out in the West
Due to sudden meteor shower your ship was damaged and couldn't continue the space journey. You had to land on the nearest planet, which is called Earth. That barren lands is not the best place for wreck, so you have to defend yourself.
Are you ready to see a new look of the planet Earth? Your explorer was hit by a meteorite, but your troubles have just begun. The Earth is not a planet like it used to be and now its inhabited by dangerous creatures, that attack in waves. Defend yourself and people around, repair buildings, buy new guns and collect some gear.
Game Statistics
Tags
Game Developer
Embed Game
Share