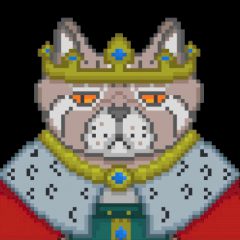 Seven Weeks of Cat Monarchy
Have you ever wanted to be the ruler of a kingdom? While the present king is absent, you took all his obligations. You have two advisers who can help if you have some questions. See if you can lead your cats to the good life!
Didn't you know that cats also have kingdoms and monarchies? Something happened in this kingdom and the king should leave. You are the one, who will take his place for a short period of his absence. Don't ruin the kingdom and listen to your temporally advisers. Seven weeks shouldn't be long if you do everything right!
Game Statistics
Tags
Embed Game
Share