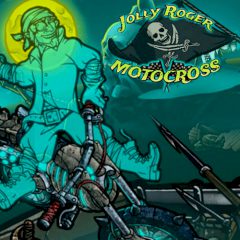 Jolly Roger Motocross
Ride the ghost motorbike and reach the finish line!The battle has ended and they are no survivors. The ship sank and there is nothing left to do. But wait a minute, is this a motorbike?
There is a myth that Jolly Roger rides on the shipwrecks each time pirates sink a ship. Moreover, if you sink many ships the fortune will find you and you will become rich. However, it's just a legend and while people kill each other at the surface of the sea the ghost rides his bike at the bottom of the sea.
Game Statistics
Tags
Game Developer
Embed Game
Share