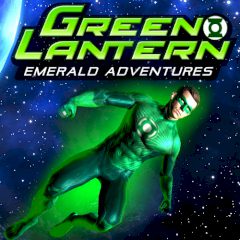 Green Lantern Emerald Adventures
Land of the distant planet and kill all enemies on your way playing for the Green Lantern. Collect bonuses and gain exp to unlock more powerful traits that will allow you to almost ignore your enemies. Become the guardian of the galaxy!
Put your ring on and be the one who guard the Universe from all bad and evil. There are many enemies around, hiding on the distant planets and you as a member of the Green Lantern Corps should find them and defeat. Don't make any doubts to fill your mind, be brave and straight. Find everyone who threats the Universe and kill them in the name of Justice.
Game Statistics
Tags
Embed Game
Share