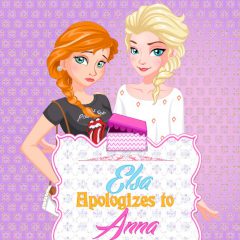 Elsa Apologize to Anna
Elsa completely forgot about Anna's birthday, so in order to apologize, she will do everything possible. Send her a letter, pack a present and spend time together!
Elsa feelds bad, because she has completely forgotten about Anna's birthday. This could have turned badly, but Elsa knows several ways to ask for apologize. Watch her doing to to her lovely sister.
Game Statistics
Tags
Game Developer
Embed Game
Share