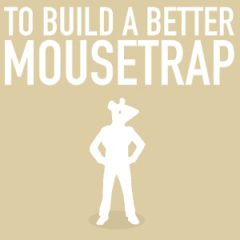 Build a Better Mousetrap
Are you ready to build a better mousetrap? For the first time this game may cause difficulties to the players. But when you dig deeper, it will become clear how you should control the work.
Are you ready to start your own mouse firm? Here you will have a bunch of mouses, that will work for you according to the schedule you have set for them. Make sure they won't suffer from the exhaustion and work efficiently during the work day. They must complete the goal!
Game Statistics
Tags
Embed Game
Share