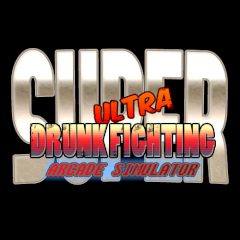 Super Ultra Drunk Fighting Arcade Simulator
This game gives you a nice opportunity to fight like the most drunk guy! The only one thing you need is just use the mode and place, where you wanna to fight. It will be so funny, have no doubt. Use all tips and become the winner of the game. Enjoy it right now!
Have you ever seen the drunk fight? Here everything is real! Warm up the fingers and keep yourself sober for the characters of this super ultra drunk fighting arcade simulator are not and won't ever be the most decent on the planet. In fact, the main purpose of the funny game is to actually differ from all the real arcade classics, being much more important to avoid slipping too much than to actually hit the opponent. So, do not waste your time and fight! It is not so easy as it seems to be at first. So, be ready for the real fight!