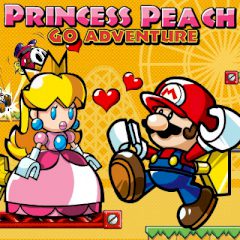 Princess Peach Go Adventure
Do you remember Princess Peach who was the friend of the famous Mario? Today she wants to explore the lands she rules. You must lead her through the magic kingdom and help her overcome all obstacles on her way. You will need a good logical thinking to complete this free arcade game!
The beautiful Princess Peach is exploring her lands. Are you ready to help her to get to her palace safe and sound, having collected all stars on her way? You must be very quick in this online arcade game for the best result. The Princess's way will be long and difficult, but if you will you will be brave, persistent and smart, it won't be a big problem for her to overcome the obstacles. The only thing left is to wish you good luck and much fun in this flash adventure game by 5xPlay!