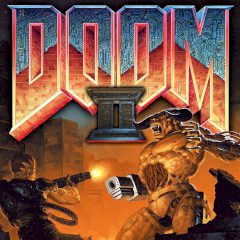 Doom II: Hell on Earth
Travel back to Earth and see the destruction of your home planet. How is this even possible, when you have destroyed the enemy? Don't panic and fight demons again, this your destiny, this is your doom!
After your last mission you expected to have a rest, but your dreams vanished when you saw new Earth. It's the real hell on the surface of your own planet and it seems everything is lost. But you have found a group of people who survived. Help them and figure out how this is all started with. Grab your gun and find the answers to your questions!