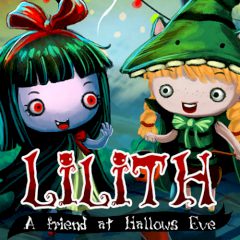 Lilith a Friend at Hallows Eve
In this game we wanna to check your attention and other skills. Cause this time you are going to find all the differences on each picture. Are you able to do that? Then just try to be really attentive and you will cope with it. So, enjoy the game.
Are you attentive enough? Well, we wanna to see that! So, just try to see all the details of each picture. Just select a scene above to begin your adventure. In each scene carefully study two images to find the differences. By the way, extra points will be awarded if you are quick. That is why, you should not waste your time and just have faith in yourself here. So, if you are ready for such a cool challenging game, then just use the mouse to play and be ready to find all the differences here. So, everything depends on you here.