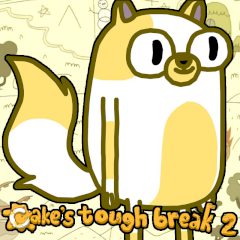 Adventure Time Cake's Tough Break 2
Oh no, everything wrong has happened to the cat! You have to sort it out yourself! While solving each puzzle you need to find the magic cap. Use all your skills and abilities and help the cat. Have no doubt that you will love this game!
Your main goal here is to find the magic woman's hat. This is not so easy as it seems to be at first, so you have to use all thinking abilities and solve each puzzle. Try to make this little cat happy, he can jump, creep, move, but do not let him to fall down. There are many levels to solve, so do not waste your precious time and help him at any rate. Try to do it as quick as possible. He was fell into many pieces. So, your aim is very important, just find the magic cat and he will thank you. Start to play it now and enjoy!