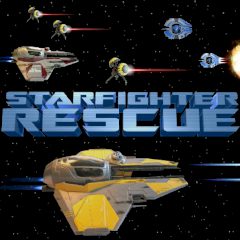 Star Wars Starfighter Rescue
As a Jedi Anakin and Obi Wan should protect councils and senators from danger. Palpatine is imprisoned in the Trade Federation Cruiser and you should rescue him. Make everything fast and get out of there before they receive assistance!
Star Wars universe is a vast place with various races and planets. Needless to say, that even here creatures are divided into good and bad and there are wars between nations and religions. Two Jedi are heading to the enemy cruiser to rescue their ally from the imprisonment of the Trade Federation. Their defence is tough, but not for wielders of the power...