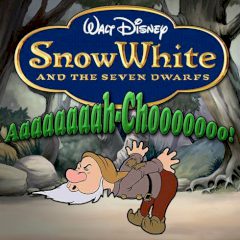 Snow White and the Seven Dwarfs Aaah-Choo!
The dwarfs are going to reach Sneezy, but the weather outside is extreme. Help them to get it cool!
Have you ever wanted to see what dwarfs do on daily basis? They explore forest, complete quests and help friends. Let's do this and have some fun!