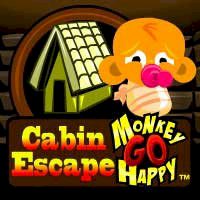 Monkey Go Happy Cabin Escape
This cabin is the place where you will play. Find all the monkeys and unlock new doors.
This part of monkey series game will take place in the old forest cabin. You must find all monkeys and explore the place. Get to all available rooms!