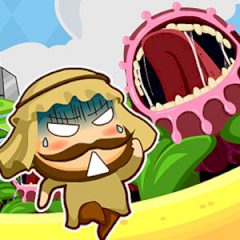 Rich Man Island Survival
Have you ever been in such a strange place? Then just try it right now and help this rich man to collect all the gems and avoid all impediments here. So, everything depends on you now just use the space and mouse to control this guy. You will really cope with it!
We are looking for the real puzzle lovers, hey! Are you there? Cause after days of sea drifting, rich man finally arrives the island. And he is totally alone here! But he finds that it is full of danger everywhere on it. So, just try to help him and use different items to survive. How can the rich man survive himself by using kinds of tricks? Just use the mouse and space to play. Avoid all the dangerous obstacles and you will be the real winner of the game! Just have faith in yourself and enjoy the game right now.