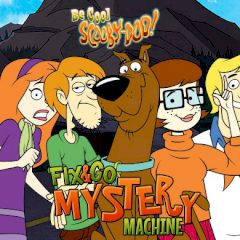 Fix & Go Mystery Machine
Sometimes your fast car is the only thing that helps. Help Scooby to fix it before monster catch you.
Have you ever been to a chase? This is when you want your car to work like a clock. Still, something has to be fixed. Try to do it quickly and escape the monster!