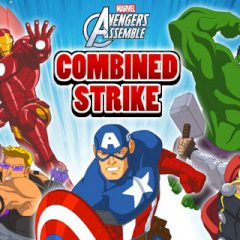 Avengers Assemble Combined Strike
Who will save the city or even the world when the threat is big? Don't ever rely on military troops as they are useless against aliens and secret agencies. The only thing that can come to the rescue is the Avengers team!
What do you think the Avengers squad will do if the city will be in danger. Needless to say, they will smash everything around, but won't let their enemy to take over the control of the spot. Group up and rush the place while your enemy is disoriented and kill every hostile unit to gain experience. Level up, collect badges and power ups to improve your powers and deal with the villains easily.