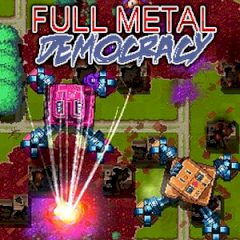 Full Metal Democracy
You have to stop this infection somehow! Control robots to prevent incoming desease and clear the area from enemy units. Fight now or it will be too late.
This time my lad, you will have to defend your home. This invasion must be stopped now or the level of infection will rise and cause irreparable harm to our planet. Move your robot towards enemies and their reactors to destroy them and clear area before it's too late. Show how fast you can act coordinating multiple robots. Let them do the job and we will be saved.