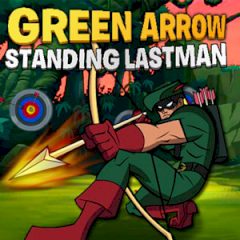 Green Arrow Lastman Standing
When a bow is the only weapon you can kill the enemies with, you should practice a lot to leave them no chances for the victory. Go in the woods and start practicing in the shooting. Your arrows will fear to meet with you!
We all know how good the Green Arrow, but his skills depends on his trainings. He doesn't waste a minute of his time, so when there are no obligations, rest assured you will find him practicing. Get the bow and go to the jungle to start the training. Don't fail to hit the target and proceed to the next level when you are ready. How accurate you can be?