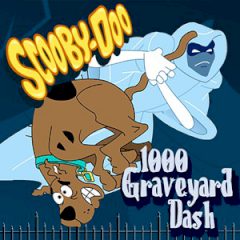 Scooby-Doo 1000 Graveyard Dash
Scooby-Doo always finds himself in the center of various adventures. Mostly, his adventures take place at not pleasant places and this time it's the biggest graveyard ever. Needless to say, that there are ghosts that are not welcome...
Scooby-Doo is on another mission, however, he got completely lost at this graveyard. It's late and there is nobody around, when suddenly you heard something in the dark. Run to the exit and wait there for your friends. Get various bonuses to increase your speed and score multiplier. Watch out, there are many traps and obstacles on your way!
Game Statistics
Tags
Embed Game
Share