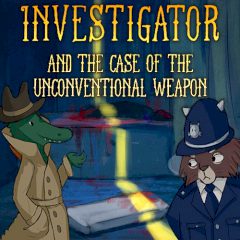 Investigator and the Case of the Unconventional Weapon
Have you missed Investigator? He is back with a new sidekick, which name is The Vanilla Chinchilla. Search the place for clues and pay attention to the details!
Crime scenes often say nothing about what has happened there, but Investigator sees all. That's why Bobbycat always asks him to help, so no crime will remain unrevealed. He always has a new sidekick during every crime investigation, so this time this will be The Vanilla Chinchilla. Find clues, that will help you during the investigation.
Game Statistics
Tags
Embed Game
Share