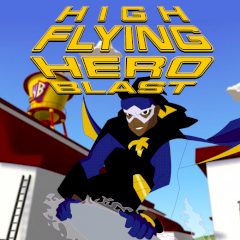 Hero Blast High-Flying
Don't let Ebon to throw all his shadow bombs on the city. Use your special powers to prevent the catastrophe and dodge his clouds or they will disable you. Collect various power-up to improve your attacks and deal with your villain with ease!
Static won't let Ebon to complete his evil mission and throw his shadow bombs on the city. However, they are dangerous even for you, so Static should stay as far as possible. Blast them from the big distance and ensure your safety among multiple bombs. Don't let these bombs hurt you and collect various bonuses to gain special abilities in this battle!
Game Statistics
Tags
Embed Game
Share